Environmental, Social and Governance
Amphenol's high-performance culture of entrepreneurial accountability is uniquely powerful in ensuring a sustainable future. By giving our local management around the world the authority to run their respective businesses, the entire Amphenol organization is empowered to truly "think globally, but act locally."
View our Sustainability Report to learn about our approach and progress on the environmental, social, and governance (ESG) issues most significant to our business.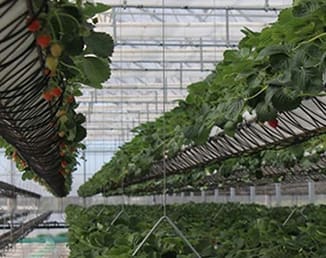 Enabling Green Energy Design
Our rugged connectors help support vertical farming and agrivoltaics applications.
Learn More
Vertical farming is a new agricultural process where crops are grown on top of each other in a warehouse or greenhouse setting. Growing crops vertically conserves space versus traditional farming and allows crop production to happen anywhere. When crop production is combined with solar power, which is known as agrivoltaics, the environmental benefits are even greater. Our Amphenol LTW business has developed a broad series of waterproof circular connectors for harsh environments which are being used in vertical farming, agrivoltaics and other rugged applications to support these more efficient agricultural processes.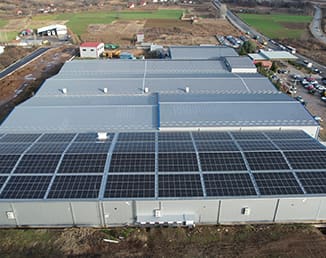 Reducing our Carbon Footprint
Across Amphenol, we are installing solar panels to help reduce our energy use and costs.
Learn More
Our global facilities continue to support our emissions reduction goals through proactive and innovative actions that reduce their environmental footprint and conserve resources, while at the same time helping our facilities save on energy costs.
Throughout 2022, several Amphenol facilities installed on-site solar panels to increase their renewable electricity consumption and decrease their dependency on fossil fuels. During the extreme energy cost fluctuations seen in Europe during 2022, these installations helped provide a continuous and stable source of energy for these facilities. Combined, these installations have begun to produce almost 600 MWh of energy, with significant increases expected in 2023, which will be their first full year of operation. In addition, these successful solar installments have inspired other Amphenol facilities to consider increasing their renewable energy consumption, with more sites planning to commence or expand existing installations in 2023.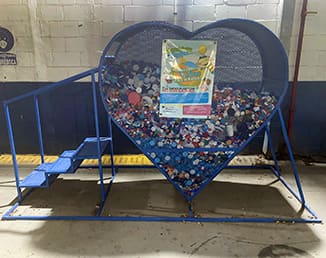 Supporting our Communities
Recycling to help support children with cancer in our local neighborhoods.
Learn More
Amphenol Advanced Sensors – Tijuana, Mexico
During 2022, we started a campaign called "Banco de Tapitas" at two of our facilities in Mexico to collect plastic bottle caps to raise funds for the Children's Anticancer Alliance. The Alliance helps pay for chemotherapy treatment for children with cancer at a local hospital in Baja, California. Bottle caps were collected on-site in heart-shaped containers and sent to a recycling center to be processed. Since the start of Banco de Tapitas, the program has collected and recycled approximately 0.5 tons of plastic bottle caps and raised enough funds for the Children's Anticancer Alliance to provide a child with pediatric cancer treatments in 2022.
Environment
We strive to make the highest quality products for our customers with the smallest environmental footprint.
64%
Total Waste Recycled, Reused or Recovered
34%
Water Withdrawal Intensity
2022 vs 2017
24%
Greenhouse Gas Emissions Intensity
2022 vs 2017
Our People
Our greatest asset is our hard-working, dedicated and entrepreneurial employees across the globe.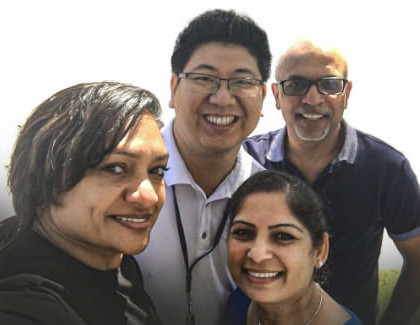 Supply Chain
We continually evaluate our suppliers to confirm that they are acting to secure the sustainability of our world while behaving as responsible global citizens.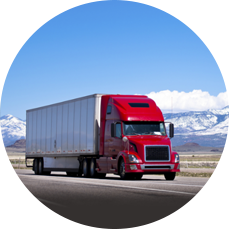 Supplier Conduct
We are a member of the Responsible Business Alliance (RBA), the world's largest industry coalition dedicated to corporate responsibility in global supply chains.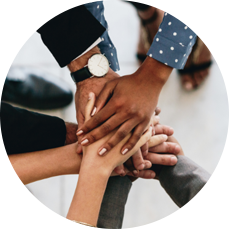 Human Rights
We have zero tolerance for human trafficking and slavery. Our Supplier Code of Conduct prohibits the use of forced, bonded and indentured labor and involuntary prison labor.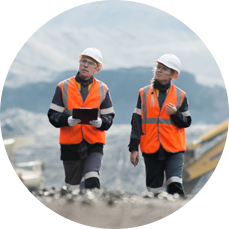 Conflict Minerals
We actively survey our supply chain regarding the origin of the 3TG used in our products to ensure appropriate reasonable country of origin inquiry and due diligence has been performed.
Product Responsibility
Every day billions of people around the world interact with our products. Our job is to make sure that these interactions are safe, reliable and productive.