Our greatest assets are our hard-working, dedicated and entrepreneurial employees across the globe. Since our founding in 1932, our employees' commitment to success has allowed Amphenol to grow to be one of the largest manufacturers of interconnect products in the world. We honor this commitment by making the right choices for our business to deliver the best and safest working conditions for our employees.
Workplace Safety and Well-being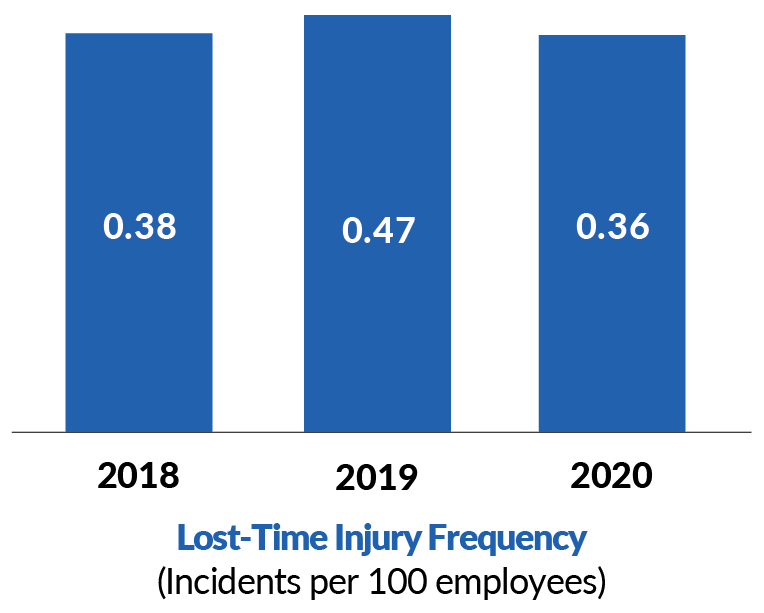 We recognize that the safety and well-being of our employees goes hand in hand with our success.
The safety and well-being of our employees are critical to our successful operation. The coordination of onsite safety programs, resources, reporting and training is conducted locally by our EHS&S and human resources staff to ensure these programs are properly communicated and understood. In addition, a number of our operations employ safety committees and management systems, including ISO 45001, in order to promote a safe working environment. Our corporate EHS&S team works closely with our local teams to ensure our facilities are operating safely. We also track employee training hours at a corporate level through our internal reporting system. We believe that this model of tracking at the corporate level, but administering at the local level, has allowed us to provide training and supervision that better fits the needs of our workforce.
At Amphenol, we believe that healthy and engaged employees create a more positive environment for all of us, helping to support our overall success. To promote employee well-being, many of our locations supplement traditional healthcare benefits with in-house health care clinics, mental health and counseling support, on-site flu shots, dental care, optional exercise classes, nutritional counseling and healthy food services. We also recognize that supporting our employees' well-being often goes beyond just meeting their own needs, and in many of our locations, these services are also extended to spouses and children.
+

Read about how we are taking action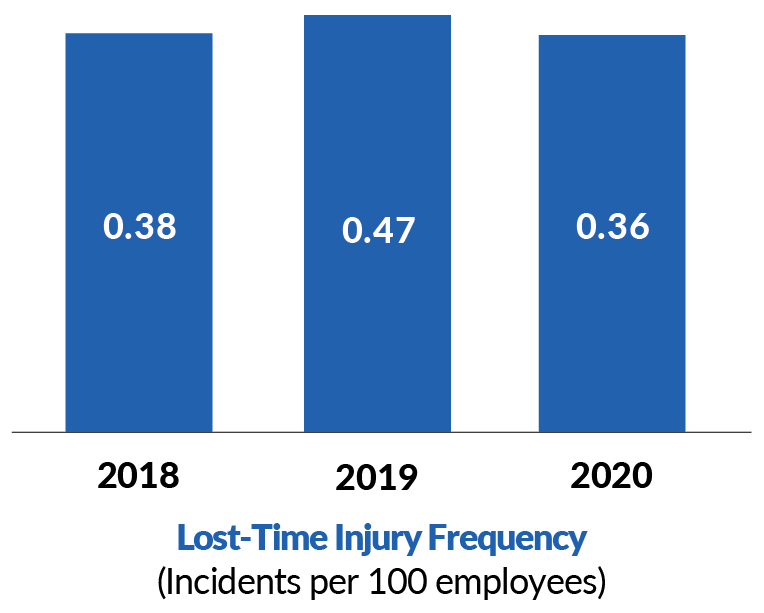 Supporting the Fight Against COVID-19
With the COVID-19 virus remaining a health risk across the globe, Amphenol has mobilized to meet the challenge. We have reevaluated our approach to how we conduct our business and made adjustments to our facilities to enhance workplace safety in order to protect our employees. All of our facilities worldwide now require temperature screenings at the entrance and offer hand-sanitizer and face masks.
To prevent workers from needing to touch surfaces, we've installed automatic doors, non-touch drinking fountains and foot-activated sanitizing stations. We have also upgraded building ventilation systems to improve filtration and include HEPA filtration and ultraviolet light to prevent the spread of airborne diseases. We are ensuring proper social distancing in our factories and have installed plexiglass screens to separate shared spaces like dining rooms and open offices. We secured COVID-19 testing capacity for our employees where possible, and the majority of our sites have also deployed personal wearable devices that provide social distancing reminders to employees and allow for internal contact tracing to determine if someone has had close contact with an infected person. Finally, we have worked aggressively to encourage and facilitate our employees to get vaccinated.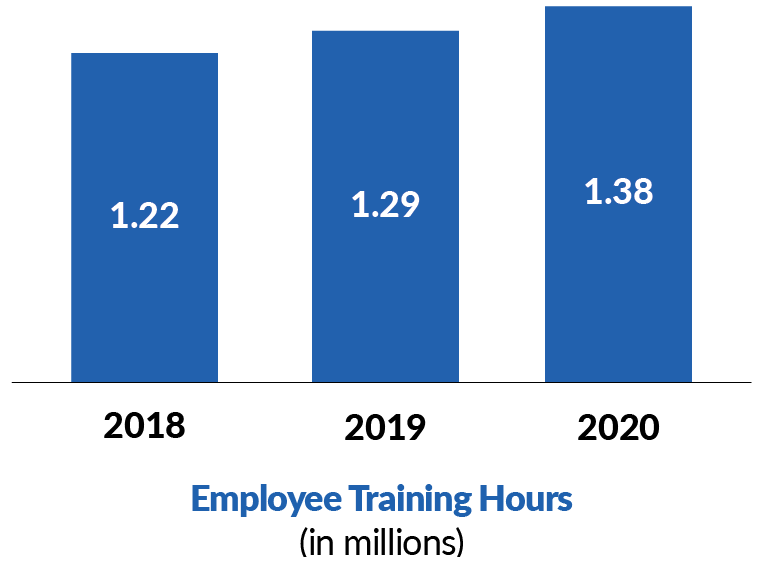 Talent Development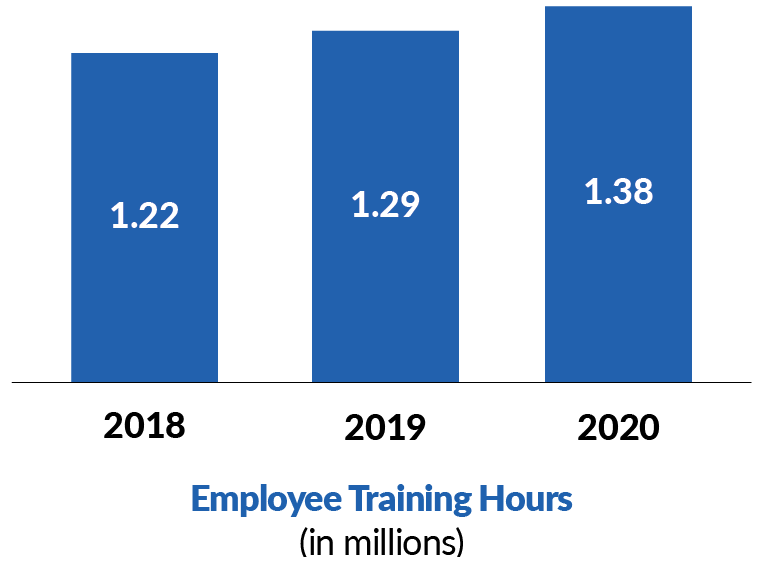 We remain committed to investing in our people to provide them with the skills they need today and in the future.
Providing our employees with the right skills and knowledge is vital for their own personal development and our success. All of our business units support continuous learning as well as advanced training for the development of new skills. We also enable employee transfers in support of new job opportunities in different divisions or when employees choose to relocate. In addition, many of our facilities offer tuition reimbursement to support employee development. Some of our facilities also invest in training people from the local area in order to provide opportunities to the unemployed or to people with disabilities. At Amphenol, we view employee training as an investment, and we have continued to grow that investment in our employees.
+

Read about how we are taking action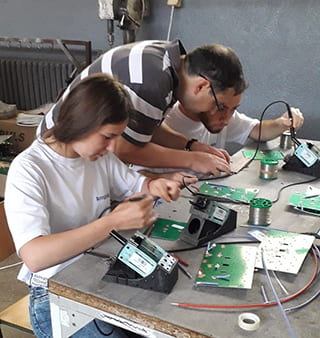 Supporting Future Talent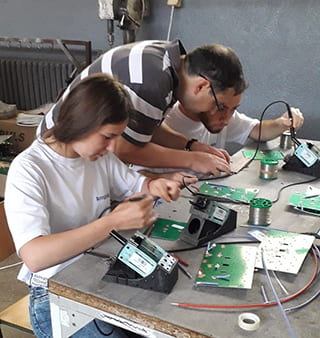 Amphenol High-Speed Products – Valley Green, Pennsylvania
Our Amphenol High-Speed Products' test lab in Valley Green uses a scanning electron microscope (SEM) to verify samples of our products in order to meet quality standards. When our facility's SEM was no longer able to meet our resolution needs, we looked for alternatives to recycling or selling the microscope. Our team knew that the local Lehigh University had a program based entirely around microscopy, which seemed like a perfect opportunity. In August 2020, we donated the SEM to Lehigh so that students in the microscopy program could use it for their classes and research projects. The university is currently in the process of installing the SEM in one of its labs. We are proud to support a local university and help develop talent for the workforce of tomorrow.
Community Outreach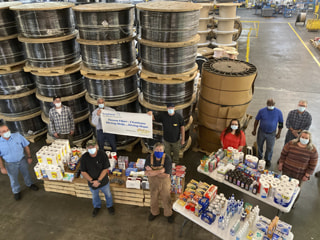 Amphenol recognizes that our facilities and suppliers are an important interface with the community; thus, we actively engage with them and other stakeholders to understand how we can be better corporate citizens.
Our facilities actively engage with our communities because we realize how critical the health and vitality of these communities are to our own employees and to our business. Most of our community outreach is organized locally by our teams, which helps ensure that our efforts are directly supporting the local communities in which our employees live and work. These activities often include sponsoring and partnering with local charitable organizations to provide food for homeless shelters, organize activities at retirement centers, clean up local habitats, donate school supplies to needy children and sponsor gift drives during the holidays. In other cases, our facilities are improving their communities directly through the donations of resources or time. Whether through giving back to the community, volunteering time or creating opportunities for local employment, our teams at Amphenol remain committed to helping the communities in which they live.
+

Read about how we are taking action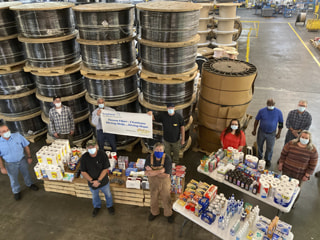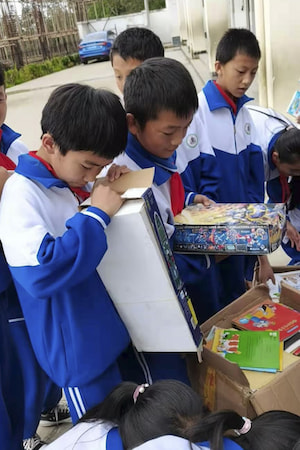 Good Neighbors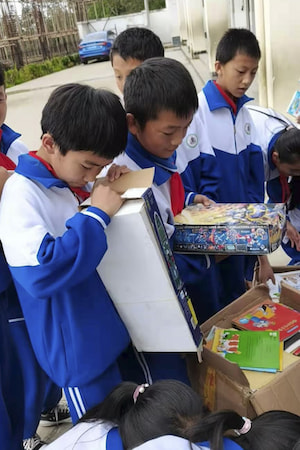 Amphenol Omniconnect – Tamil Nadu, India
Our team in Tamil Nadu, India, in association with the Puthiya Thalaimural Foundation, donated an ambulance to the SRM Medical College Hospital and Research Centre in Kattankulathur. The hospital was under significant strain due to the pandemic and had limited resources. Amphenol's donation added another ambulance to the hospital's fleet, which will benefit the entire community even beyond the pandemic.
Amphenol AssembleTech – Xiamen, China
To help children in remote mountainous areas and provide them with extra-curricular books, our team in Xiamen, China started a donation drive for books and stationery. Our team donated the collected materials to the local primary school. The children were thrilled after receiving the materials and recorded a small video to express their thanks.
Diversity and Inclusion
At Amphenol, we aim to create an inclusive working environment where all employees are respected and treated equitably. This message is emphasized from the top of our organization down to each of our employees.
Amphenol is a global, multicultural company and our employees reflect the diversity of our geographic footprint. Our business spans the globe, however we remain agile by not standardizing our approach across our business. We rely on local nationals to serve as general managers in every region, a unique approach that we believe creates a strong degree of organizational stability and a deep commitment to our people and the local community. A core hallmark of our structure is our entrepreneurial culture that creates clear accountability for each of our general managers, who are our key business leaders.
+

Read about how we are taking action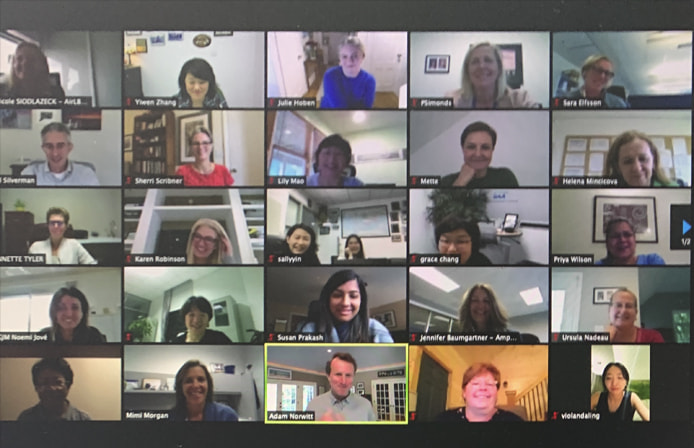 Encouraging Diversity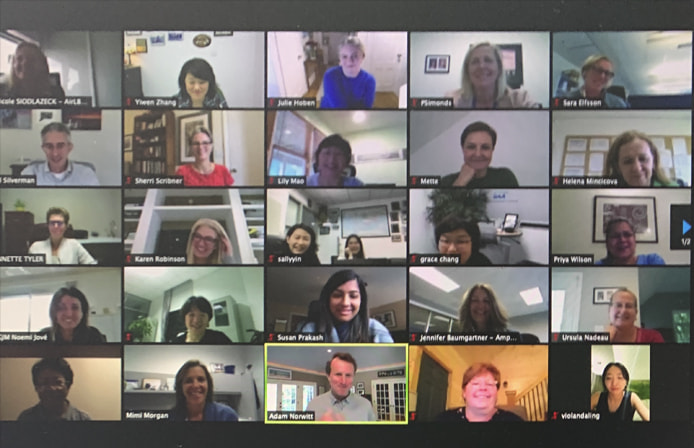 Amphenol Corporation
In the fall of 2020, our senior female leaders from across Amphenol met virtually for a Women's Leadership Workshop. The goal of the event was for senior women across our organization to share their own best practices as leaders and to create connections in order to enable future opportunities. Two of our female general managers shared their expertise with presentations, followed by an open discussion. Following the presentations and discussions, the group was joined by our CEO Adam Norwitt and our board member Anne Clarke Wolff who both emphasized Amphenol's commitment to supporting our female leaders.
Amphenol Aerospace Operations – Sidney, New York
In 2020, our facility in Sidney, New York formed a diversity committee called the ACT Initiative (Amphenol's Committee for positive Transformation), which focuses on diversity, equity, inclusion, sustainability and awareness. ACT publishes a monthly newsletter and has held virtual meetings during the year to educate other employees about the group's objectives and goals around diversity. During a socially-distanced visit, the founding members of the ACT Initiative had the opportunity to meet with our CEO in Sidney, New York.