Amphenol designs and manufactures power connectors and interconnect products to handle high-amperage and high-voltage requirements in the harshest environments. Our extensive range of high-power products include high-power connectors and cable assemblies, busbars, and high-power contacts, meet many industry-specifications for industrial, electric vehicles, hybrid-electric vehicles, solar, military, commercial aerospace, urban air mobility, and space systems. Our ability to engineer products using technologies from across industries to create the right solution for each application is second-to-none.
View our businesses providing Power Distribution solutions.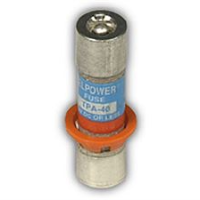 TPA Fuses
With ratings up to 50A, TPA fuses enable the management of high-density/high-capacity equipment such as routers, DSLAMs, and powered SONET equipment.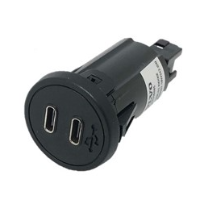 USB Charger
The USB Charger provides a wide range of interfaces from Type A to Type C with multiple power outputs, including Power Delivery offering up to 100W of power. Utilizing a core electronic design, USB chargers can be configured to fit into a variety of packages - including rear seat or dashcam chargers.
Showing 21 to 22 of 22 items